The Sun, SPF & Prevention.
June 25, 2014
Ah the sun, heat, beach, and tan.........
Over exposure can lead to Burning, Dark pigmentation spots and wrinkled skin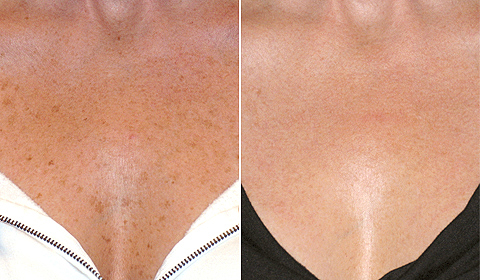 Now don't get me wrong I love the sunshine, its the best weather ever. You can wear beautiful clothes, go to the beach, everyone is in a great mood and you can get a gorgeous tan.
But be Sun Smart.
Skin cancer is an especially prevalent issue in Ireland Where cases have more than doubled in the past 20 years, according to the Belfast Telegraph in June. However between 1998 and 2008 - according to a 2010 National Cancer Registry of Ireland report- Melanoma rates in Ireland have increased 91% from 393 diagnosed cases to 752 in 2008.
4,280 Skin Cancer cases are seen in adults each year in Ireland
Protect your skin and wear an SPF (Sun Protection Factor) everyday- no matter what the weather, The sun is still there, even on a cloudy day. The environment, car fumes, smoke etc all take a toll on our skin.Wear no lower than an SPF of 15, or no higher than an SPF of 30 (Factors higher than 30 have too much chemicals in them and can make your skin very sensitive.)BUT some people do prefer a higher factor and if your skin can tolerate it then work away. Everyone's skin is different. We need vitamin D in our bodies so a factor 30 is perfect to wear. SPF should be applied on top of our moisturiser and patted on. It acts as a barrier and nothing can get through it. The UV sun rays are very damaging to our skin so we must protect our Collagen and Elastin fibres in our skin to prevent sun damage and fine lines and wrinkles.
Different SPF for the face and body. Face should always be high. Obviously we want to protect our body too and prevent dark pigmentation spots (especially if you've had laser- Laser treatments can lighten the skin and when exposed to sun cause pigmentation)
Wear sunglasses to protect your eyes and skin around the eyes. Have you noticed the first signs of ageing are those little lines around your eyes?? From squinting.... Put on the glasses and delay the production of those lines.
Wear a hat to protect your head. (and if you've got colour in your hair!) wearing a hat keeps you cool and at bay from sun stroke.
No matter what colour skin or type of skin you have- Everyone needs to wear SPF.
Best tip for perfect tanning and NO BURNING: apply your cream 30 mins before heading out and apply it naked- This way you wont miss any patches!
Re-apply your SPF every 2 hours and especially after swimming.
Its always a good idea to cool down the skin after a day in the heat so Aloe vera cooling gel you can apply to face and body or a soothing cream or lotion.
The sun is great for relaxing and If your like me and you are a sun worshipper, Just be careful of your skin. Have a good Branded SPF.Top it up regularly and don't lay out for too long. You will thank yourself in a few years time at your 40th or 50th birthday when people comment on your skin and say WOW what young skin you have what is your secret! *Prevention is key :):)
Best SPF brand- Vichy and La Roche Posay ( They are non chemical, paraben free, non perfume, and pharmaceutical ) You can only get these in the chemist.
For Face and body.
Happy Safe Sunning xxxx #SPF